Google Digital Breakfast (Well...Evening) in Vancouver
Friday, 25 September 2015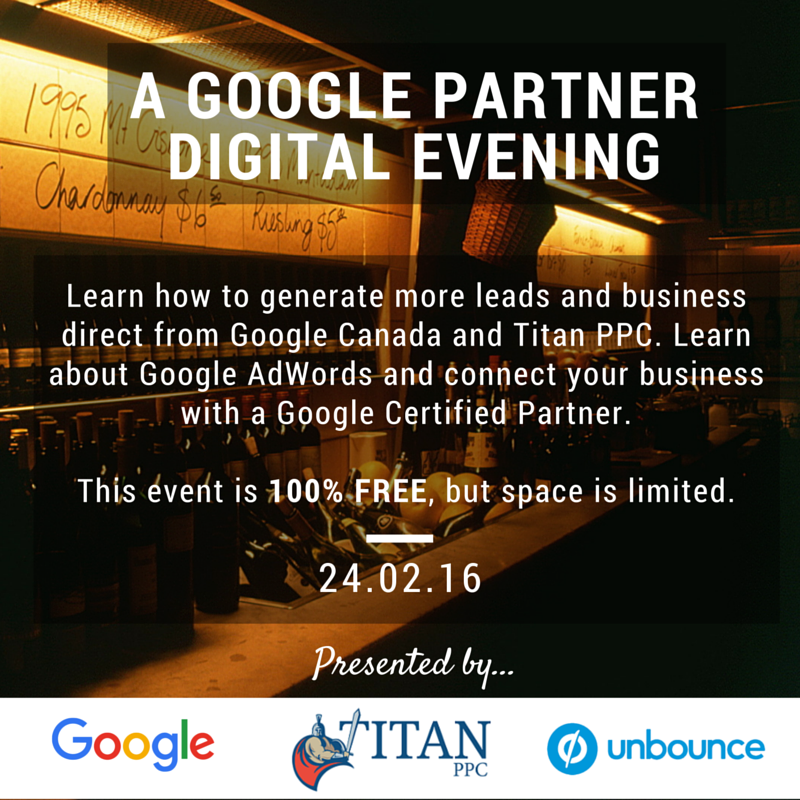 Titan PPC is excited to announce we are hosting a Google Digital Evening (Otherwise known as a Google Digital Breakfast) in Vancouver on February 24th 2016. We decided to go with a dinner to make it a little more intimate and relaxed. Breakfast is nice, but dinner and drinks are always better! Come join us for this 100% FREE event by registering for the evening here: http://google-digital-evening.titanppc.com/

This 100% free event sponsored by Google is perfect for any business, any size looking to learn more about advertising their business on Google using Google Adwords. Since the evening is geared towards those who are completely new to PPC or have never tried it, we suggest those with experience do not register.
Our partners direct from Google will discuss the digital landscape in internet marketing in 2016. You'll learn PPC best practices and why working with a dedicated PPC agency will help skyrocket your businesses leads, sales and growth. Our friends from Unbounce.com will also be discussing landing page best practices to drive serious leads to your business every day. This will be a fun and relaxed evening with great people, amazing food, beverages, Google swag, prizes and more!